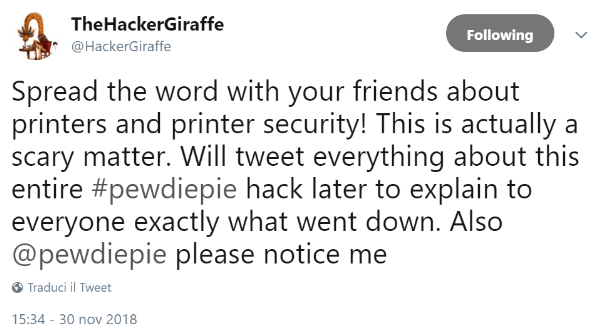 This toolkit has been designed by researchers from Ruhr-Universität Bochum in Germany for testing printers against various known vulnerabilities, allowing attackers to capture or manipulate print jobs.
How did the hacker find these vulnerable devices?
He used Shodan, search engine for Internet-connected devices, to discover the list of vulnerable printers with port 9100 open.