Did you know that over 23 million breached accounts used '123456' as password?
An analysis of the 100,000 most-commonly re-occurring breached passwords confirms that '123456' is the undisputed king of atrocious passwords.
The United Kingdom's National Cyber Security Centre (NCSC) has found that 23.2 million user accounts worldwide were "secured" with '123456'.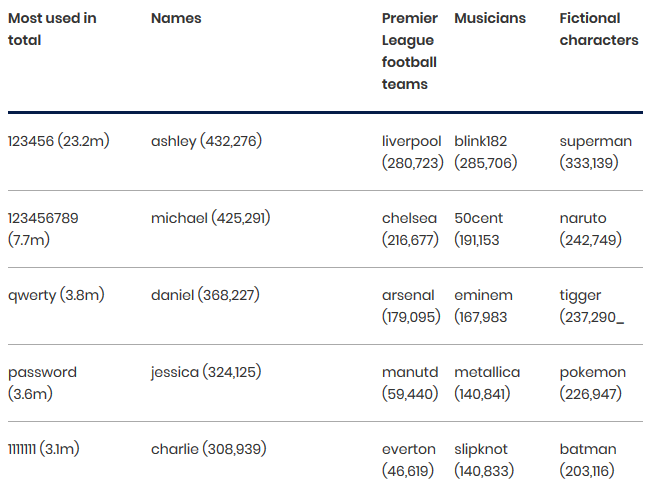 Source: NCSC
World Password Day, today May 2nd, represents the best opportunity to remind  you of some good practices regarding passwords.
Use paraphrases
Combine uppercase and lower case + symbols + numbers
Use password with longer than 13 characters
Enable 2FA (two-factor authentiaction) whenever it is possible
Use password managers like Lastpass, 1Password, Keepass, etc…
Use different password for each account
Use common passwords like "password" or "querty" or "123456", etc…
Use your First or Last name
Use your pet's name
Use the same password for all your accounts
Backup your passwords in plain text
Share your password with anyone